The Journey
To Europe
Come From Away played for a limited run at the Abbey Theatre, Dublin before landing for its UK premiere at London's Phoenix Theatre.
In addition, it played four pre-Broadway runs at La Jolla Playhouse, Seattle Repertory Theatre, Ford's Theatre and Toronto, and Come From Away continues its record-breaking engagements on Broadway, in Canada and on a 60-city North American Tour. An Australian launched in the Summer of 2019 and a feature film adaptation in the works.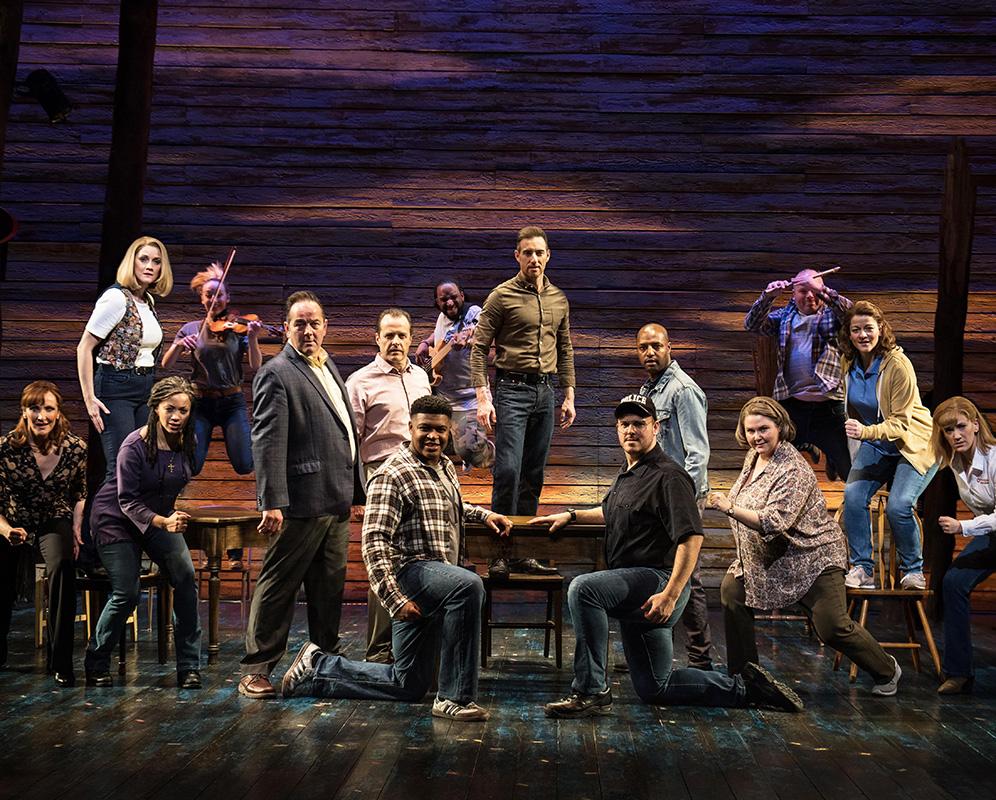 Along the way we shared
our story

with new audiences and built

unforgettable memories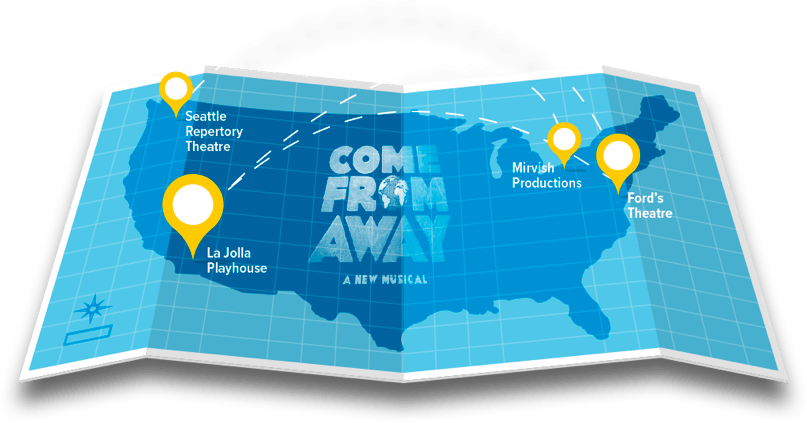 Come From Away in Newfoundland & Labrador
In late October 2016, Come From Away travelled to Newfoundland and Labrador to perform two benefit concerts in Gander.
100% OF TICKET SALES
went to local Newfoundland charities that supported the affected communities.
Salvation Army Food Bank in Gander
Gambo's Smallwood Academy Breakfast Program / Positive Behaviour support
Lewisporte Heritage Society
Appleton Recreation Commission
Norris Arm Lions Club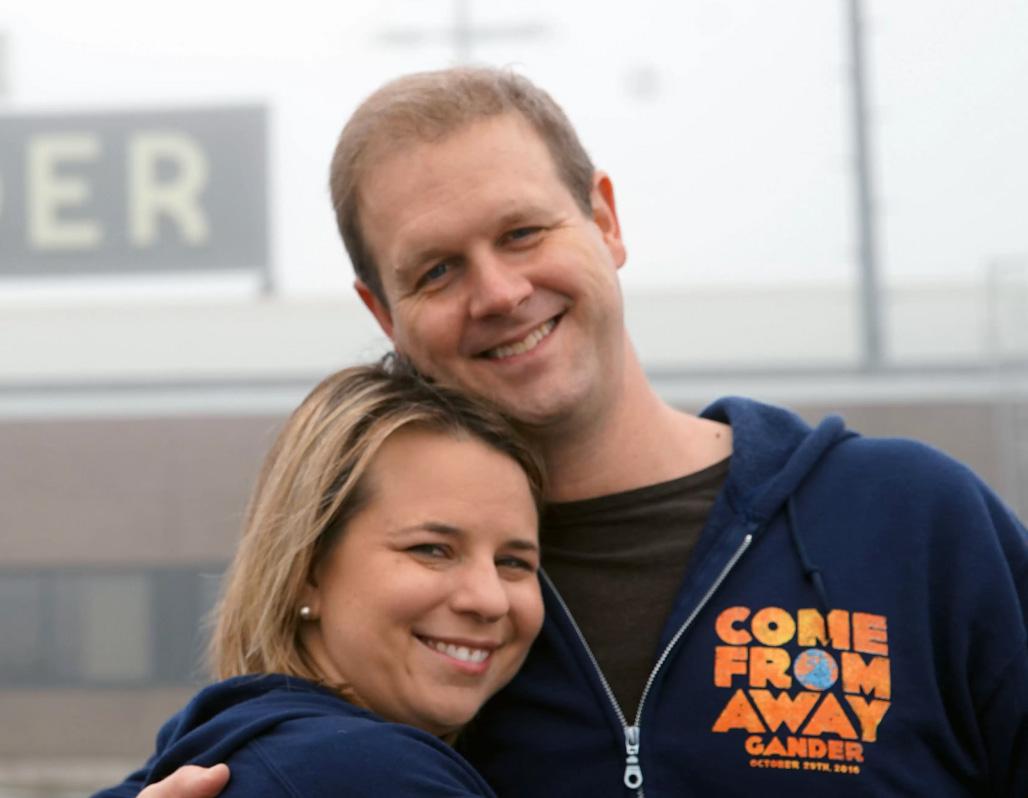 Meet the
Real People
During our trip to Newfoundland, we met the people who inspired our story, visited the places we recreated onstage everyday and experienced first-hand the Newfoundland hospitality.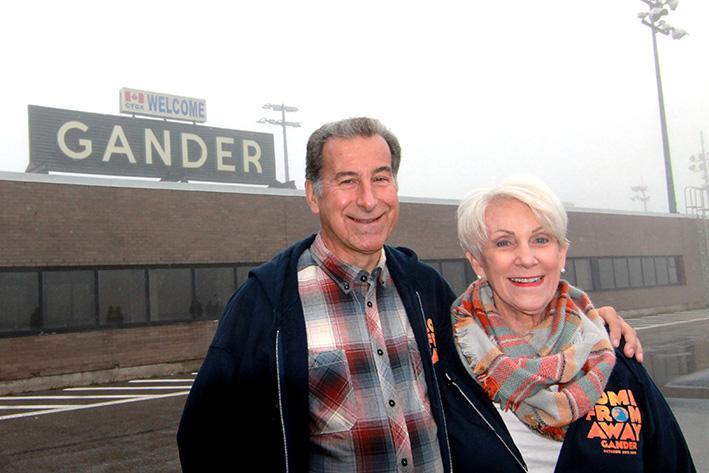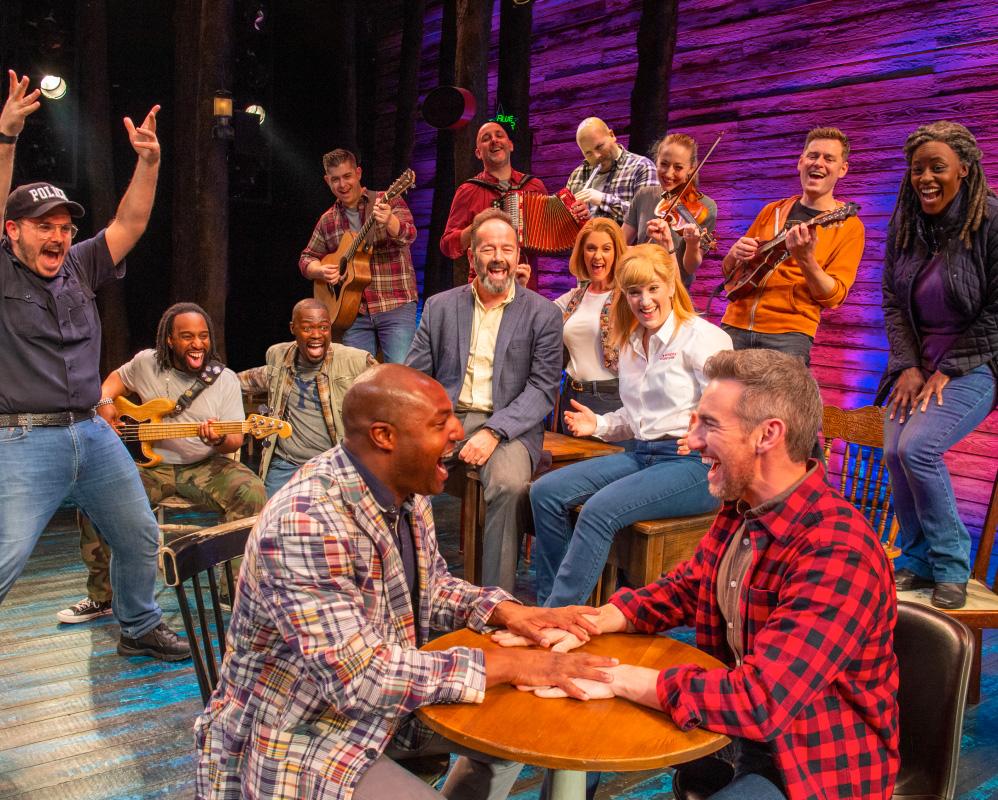 Sign up To Receive ticket alerts, offers and latest news
Sign up to our mailing list to join the Come From Away family and be among the first to receive exclusive new content from the show, priority ticket releases and all the latest updates by email!
You will only ever receive information directly from COME FROM AWAY and no third parties. You can unsubscribe at any time. View our privacy policy.